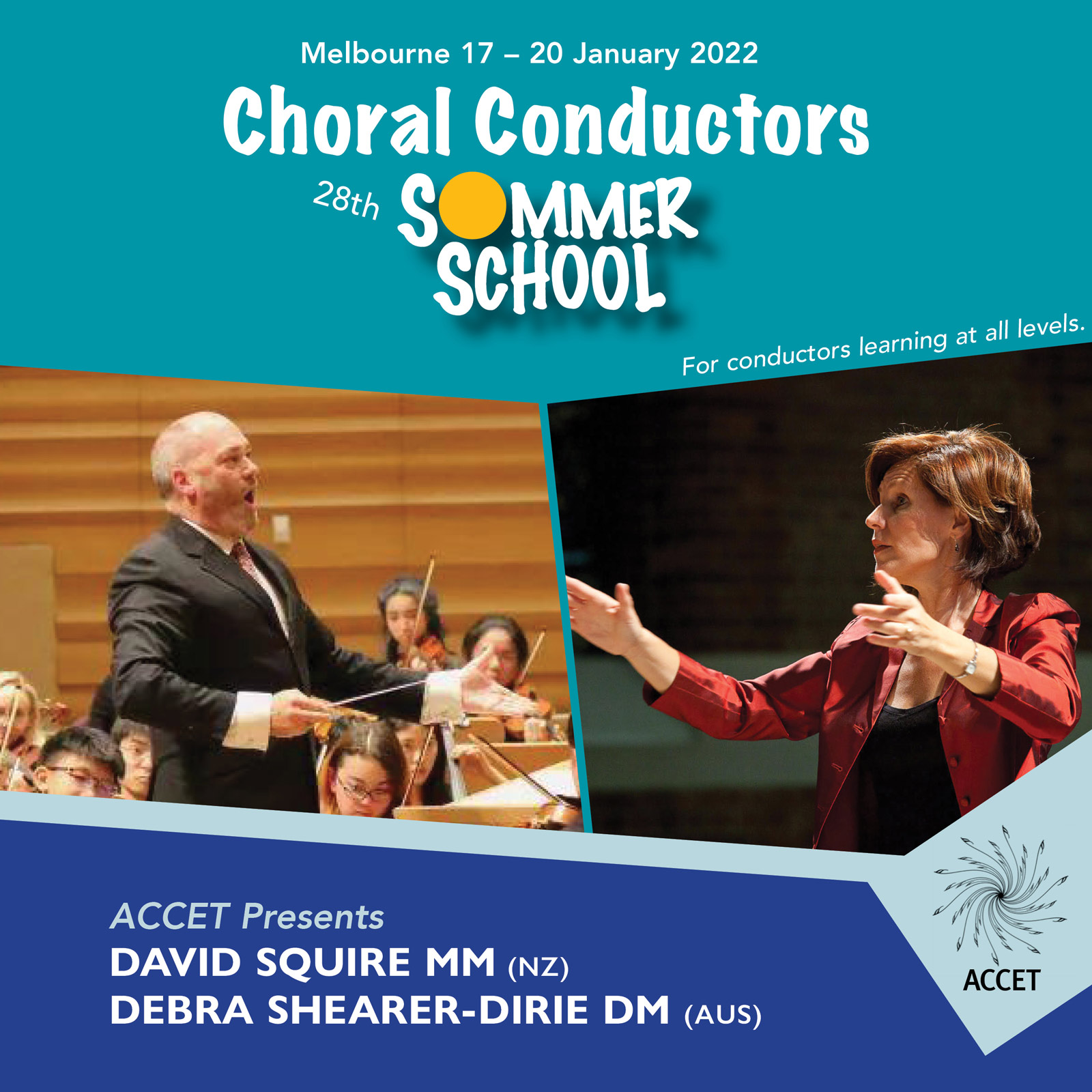 Monday 17 January to Thursday 20 January 2022
The Music School,
Methodist Ladies' College
207 Barkers Rd, Kew
---
ACCET 28th Summer School offers four days in which participants can refine their conducting gesture and build their technique in a safe learning environment. They will gain from the breadth and depth of knowledge of the two major leaders, and from the expertise of other leaders and conducting tutors.
David Squire will, in the creative conductor, demonstrate how a conductor can change gesture to alter tone, meaning and engagement in the choristers; and will introduce wonderful choral works of New Zealand, from children's to advanced-skilled choirs.
Dr Debra Shearer-Dirie will assist conductors in bringing the imagined choir by step into reality; and will dissect conducting gesture for the meaning to be gained between the beats.
For more information and the timetable please see our brochure
You can also print a registration form here.
---